Welcome To Graudupes!
We're here to provide you with answers to some common questions you may have about our website and services.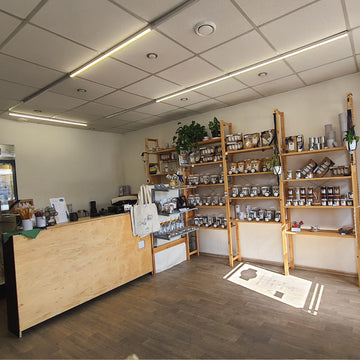 Frequently Asked Questions (FAQs) for Graudupes
1. What is Graudupes?
Graudupes is your go-to online destination for High quality gourmet products. We offer a wide selection of Coffee, Tea, Honey, Accessories and Customized gift sets - designed to meet your needs.
2. How can I contact Graudupes?
We value your feedback and questions. You can reach out to our customer support team through our email "info@graudupes.eu" or "Phone number: +371 2007 8485" on our [contact page].
3. Do you offer shipping?
Yes, we offer shipping. Please note that shipping fees and delivery times may vary based on your location.
4. What payment methods do you accept?
We accept a variety of payment methods, including "credit cards, PayPal, G Pay, Luminor, Swedbank, and Apple Pay". You can choose the most convenient option for you during the checkout process.
5. What is your return and refund policy?
We want you to be completely satisfied with your purchase. If you're not happy with your order, please refer to our [Refund policy] for detailed information on how to initiate a return or request a refund.
6. Is my personal information secure on your website?
We take your privacy and security seriously. Our website employs the latest security measures to protect your personal information. For more details, please review our [privacy policy page].
7. Can I cancel or change my order after placing it?
We understand that circumstances may change. If you need to cancel or modify your order, please [Contact Us].
8. Do you offer discounts or promotions?
Yes, we periodically offer discounts, promotions, and exclusive deals to our valued customers.
9. What if I have a problem with my order or product?
We're here to assist you. If you encounter any issues with your order or product, please [contact us].