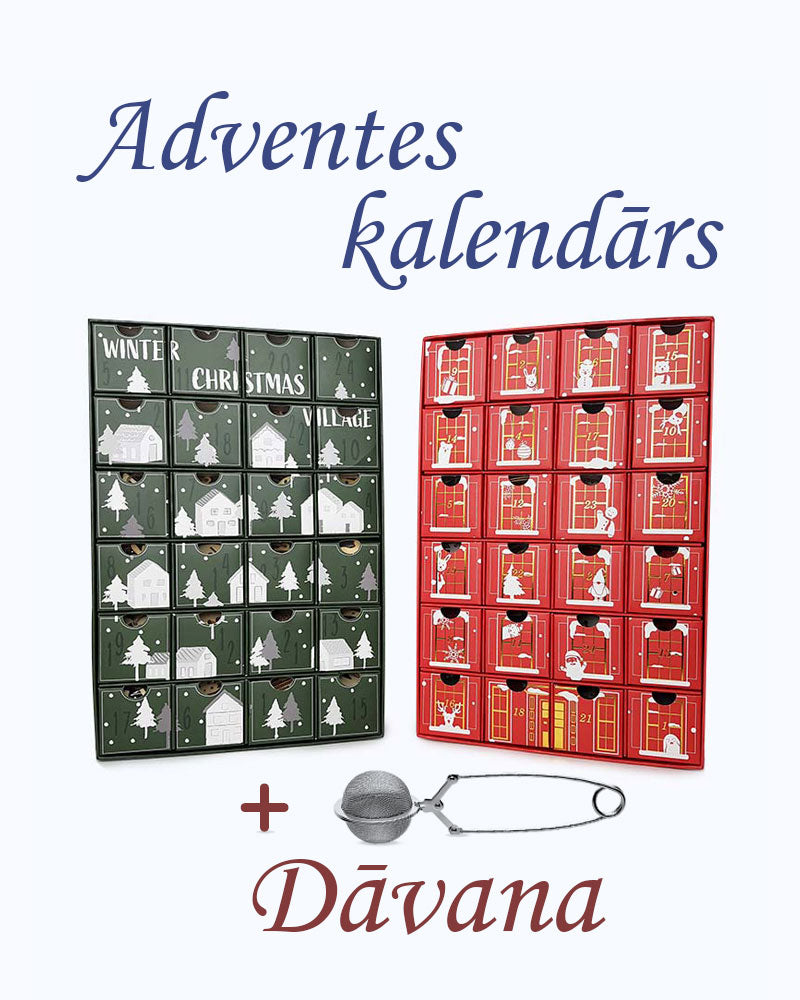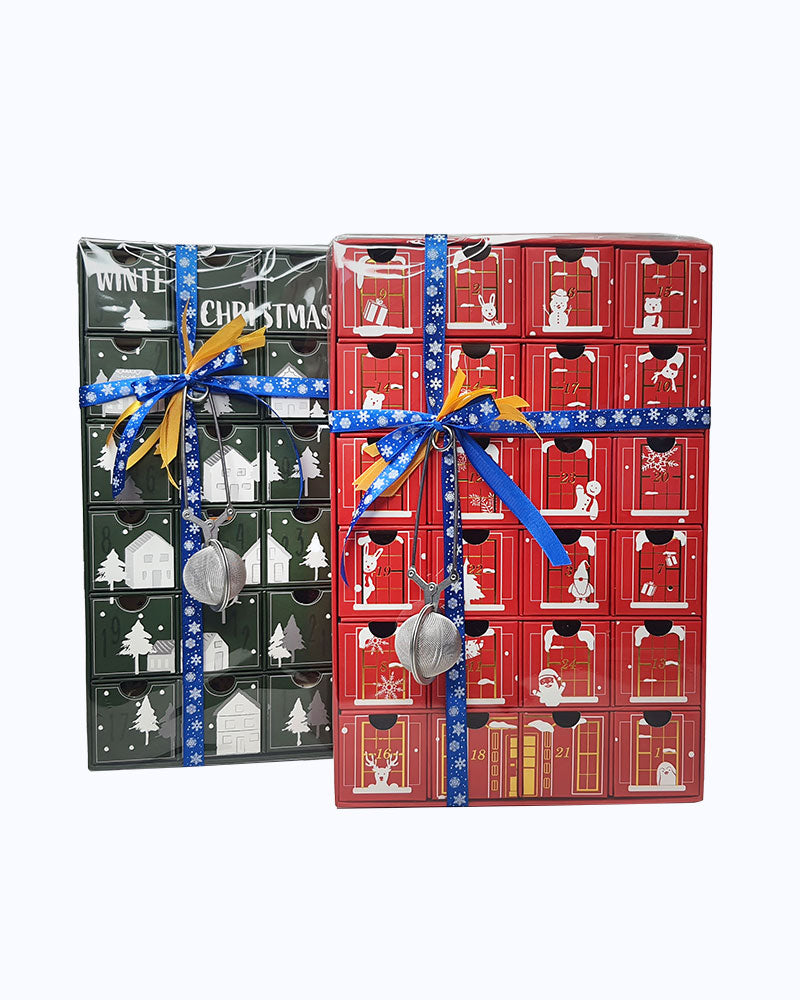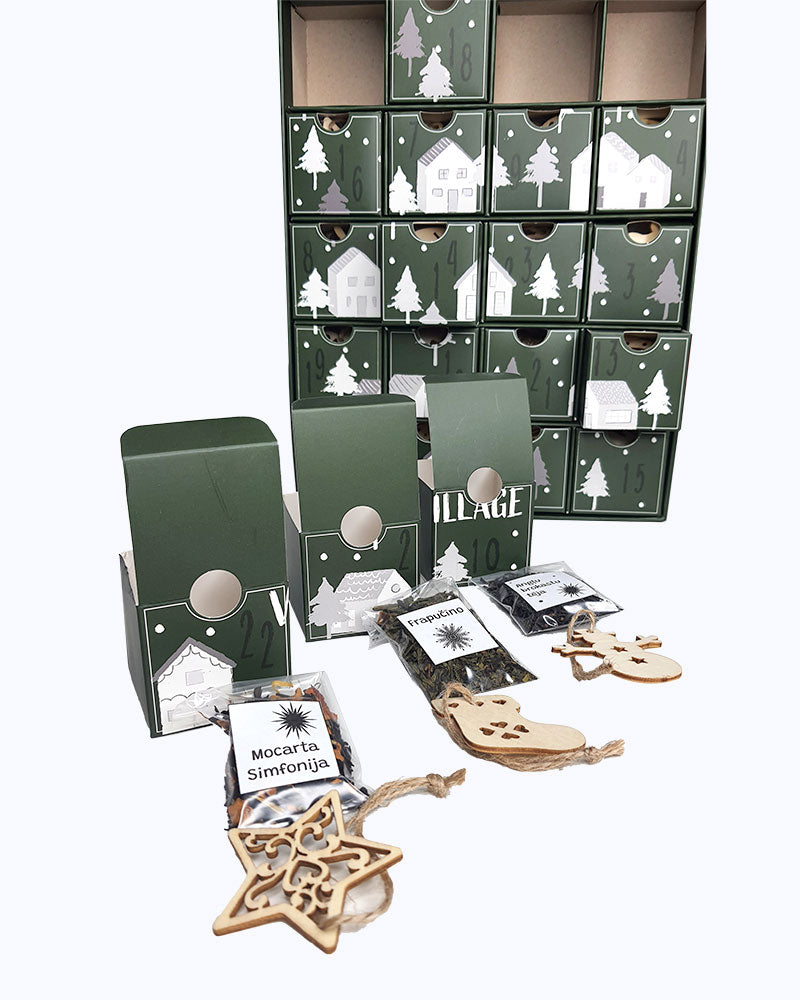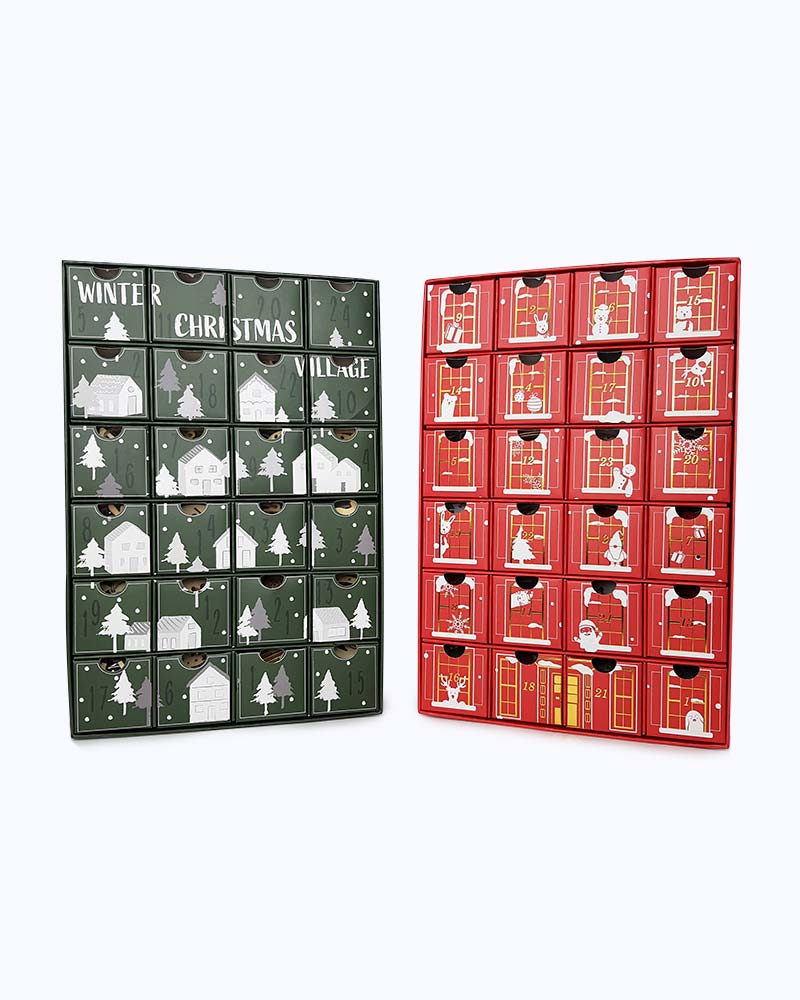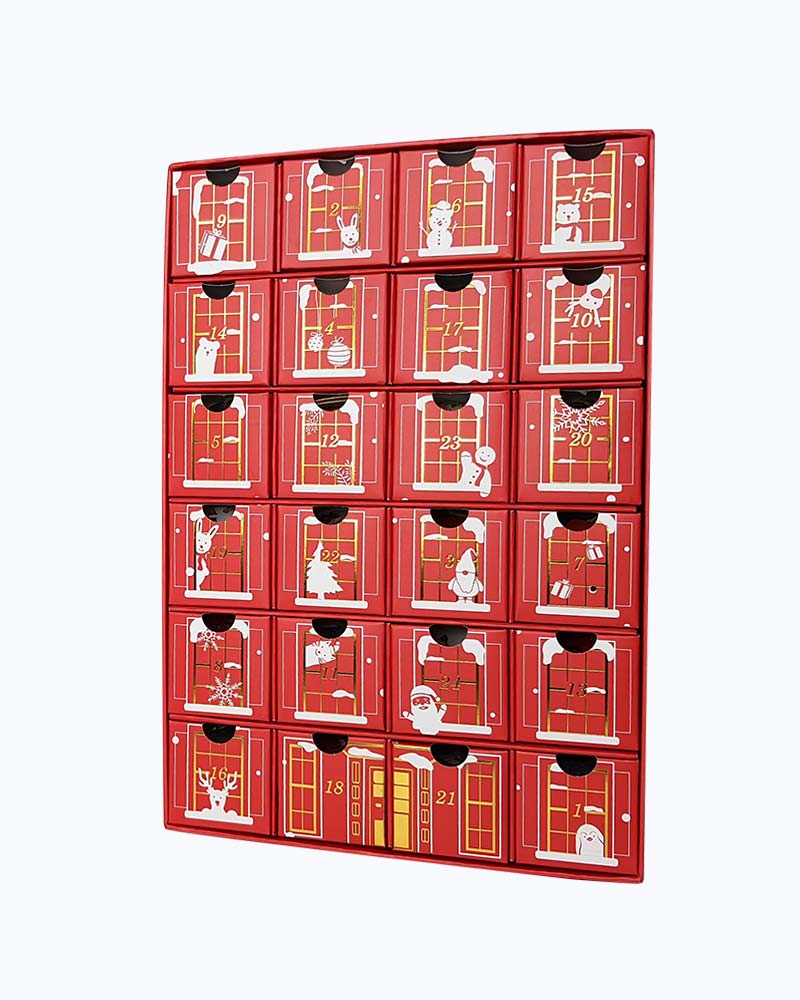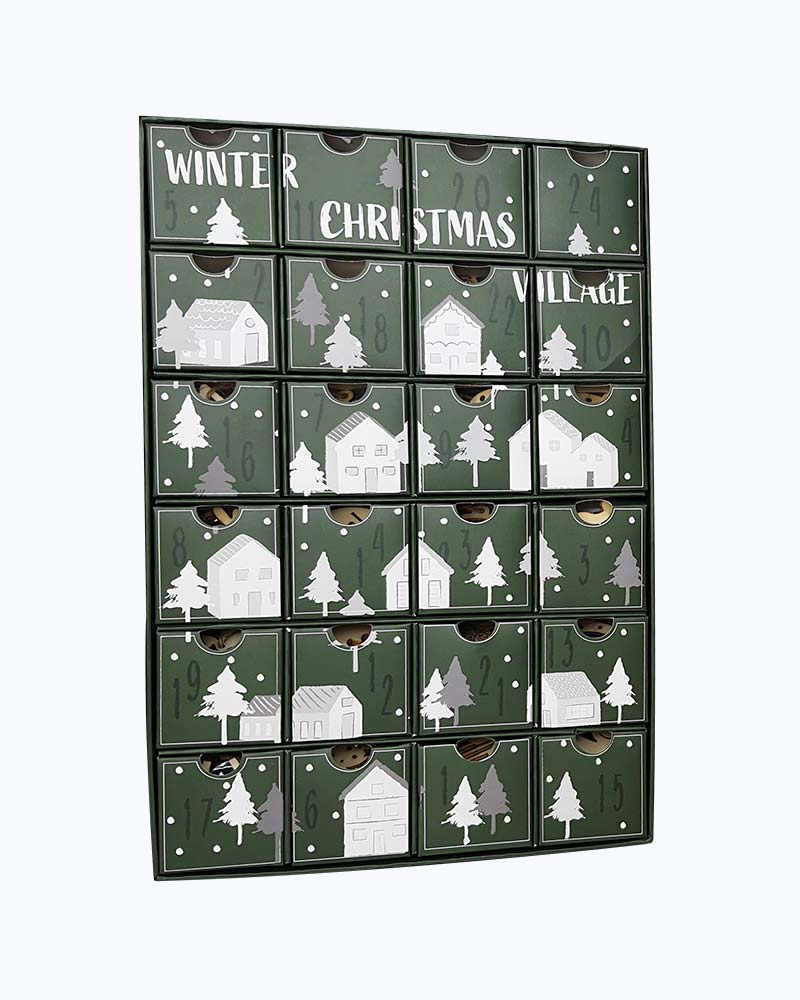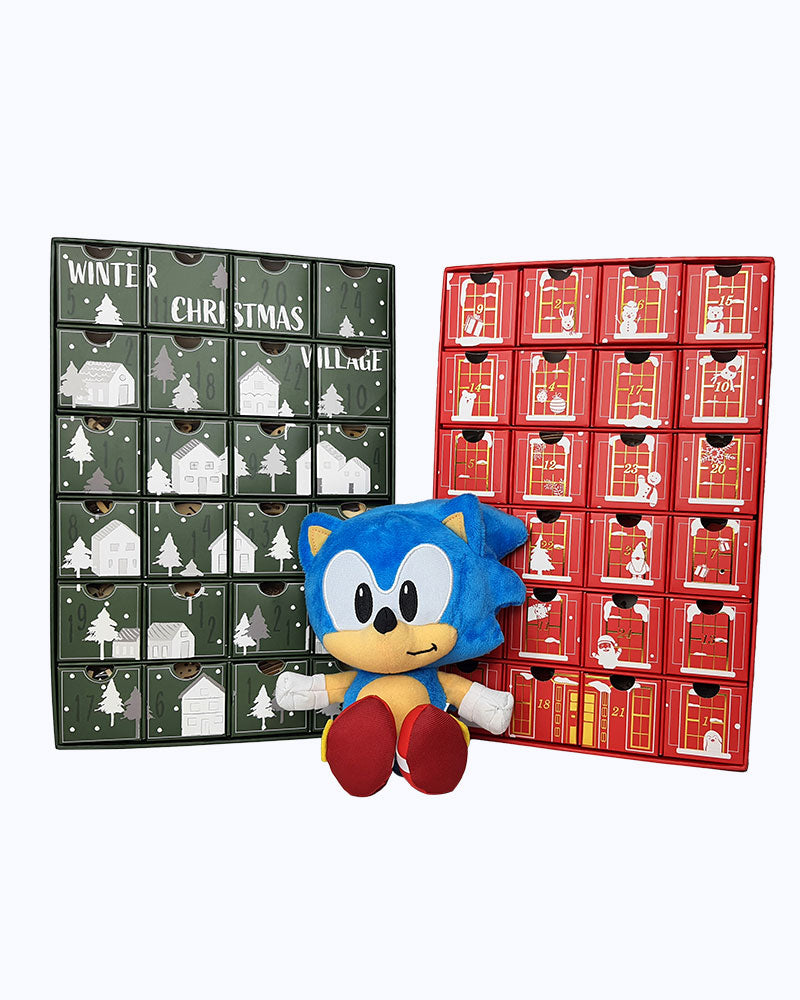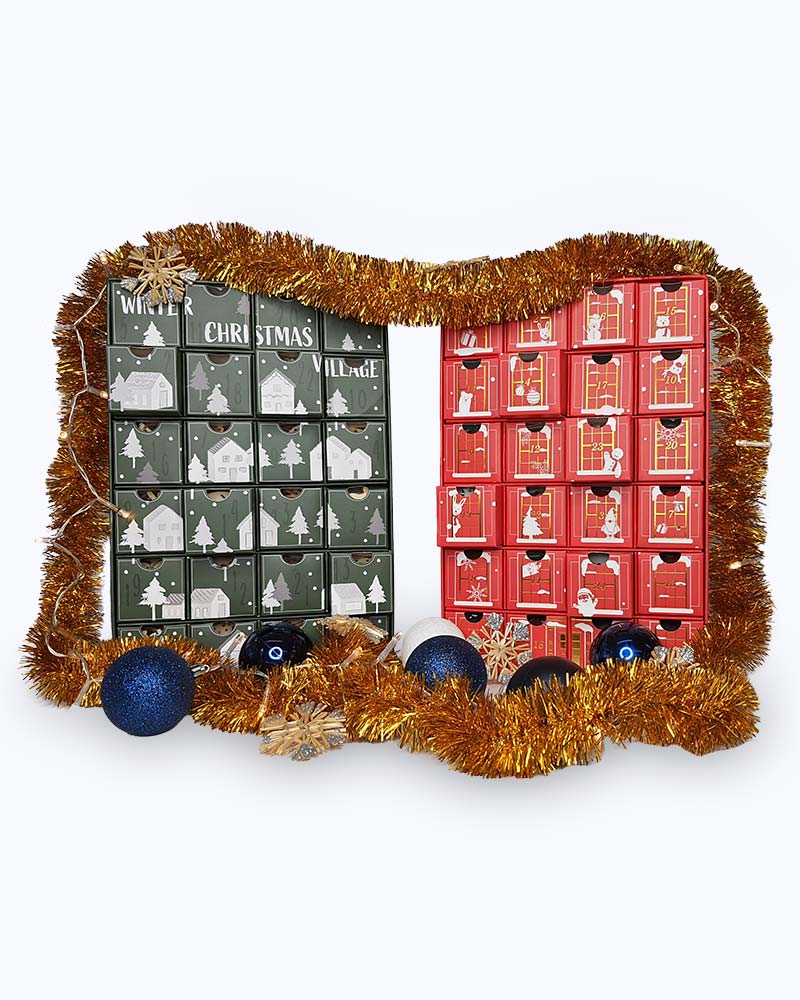 Mega Advent Calendar 2023 - 72 gifts of tea and decorations
Sale price
€34,95
Regular price
€40,00
Tax included.
❗Add Mega Advent Calendars to your cart and you will receive a gift Tea Mesh Strainer.
Estimated Delivery:Dec 11 - Dec 15

FREE & FAST shipping on all orders 39€+

Product description
Shipping & Return
Product reviews
Buy now and get a free gift stainless steel tea strainer, to best enjoy your tea varieties! 
Graudupes' Mega Advent Calendar is filled with 72 exciting gifts 🎁📆 48 cups of tea in 24 unique varieties, plus 24 festive Christmas ornaments! 🍵🎄

Whether you're treating yourself or giving a loved one a special surprise, this calendar is sure to delight! 🤩

A unique Advent Calendar 2023 with BIG surprises!
Diverse Tea Selection:
Savor the rich tapestry of tastes with 24 different tea types, including classic blacks, soothing greens, aromatic herbs, and festive spiced blends. Each type is thoughtfully selected to create two cups of joy, allowing you to relish the flavor or share the experience with someone special.
Festive Ornament Assortment:
Enhance your Christmas ambiance with 24 unique ornaments of intricate figurines, each piece is crafted to add a touch of elegance to your holiday decor.
Daily Delights:
The Mega Advent Calendar is your daily treasure trove, with each day revealing a new tea and a decorative keepsake, building anticipation and excitement as you count down to Christmas.
Quality and Quantity:
We do not compromise on quality for quantity. Each tea is sourced from the finest estates, ensuring a premium brewing experience, and every ornament is a work of art, waiting to find its place in your home.
Perfect Gift Idea:
Presented in a beautifully designed package, our Mega Advent Calendar makes for an impressive gift. It's an ideal way to express thoughtfulness and sophistication to the tea lover or ornament collector in your life.
What will you get inside Graudupes' Mega Advent Calendar 2023?
Tea Variety:
From the velvety depths of classic Earl Grey to the zesty heights of citrus-infused herbal teas, you'll find a spectrum of blends to suit every mood and moment. Our teas are all-natural, with no added flavors, ensuring a pure and authentic tasting experience.

Ornament Craftsmanship:
Each ornament reflects a commitment to quality and holiday spirit. Whether it's hand-painted details or the glint of festive glitter, the craftsmanship shines through.

Packaging:
Eco-friendly and elegant, the packaging not only secures the precious contents but also serves as a chic centerpiece to your holiday decorations.

How to best enjoy your Graudupes' Mega Advent Calendar 2023?
Brewing the Perfect Cup:
Follow the brewing instructions included for each tea to extract the full flavor and aroma that our teas have to offer.

Decorating with Flair:
As you unveil each ornament, let your creativity flow and find the perfect spot in your home for these festive additions.

Graudupes' Promise of Customer Satisfaction:

We take pride in our curated selection and are confident in the joy it will bring. If you have any questions or need assistance, our customer service elves are on standby, ready to ensure your advent adventure is nothing short of magical.

Transform the days leading up to Christmas with our Mega Advent Calendar, where every day is a celebration of flavor and festivity. Add it to your cart today and begin a holiday tradition that is both tasteful and timeless.
Shipping:
According to "Graudupes" delivery conditions, delivery of all goods is provided by Omniva parcel services and is possible to most cities in Latvia, Lithuania and Estonia.
Delivery in Baltics via Omniva parcel service – 3.99 EUR.
Omniva Courrier services in Baltics– 5.99 EUR
Free shipping for all orders above 39 EUR
You can also pick up your order free of charge in our shop Lielā iela 1, Saldus, LV- 3801
After making a purchase, staff member from Graudupes will contact you to clear the nearest Omniva parcel terminal to You. Don't forget to provide your phone number at checkout!
We send goods abroad where there are no Omniva parcel terminals via Latvijas Pasts post office.
For more information on the price to the destination in your country, write to info@graudupes.com
For more detailed shipping policy, please visit our shipping policy page.
Return:
The Buyer has the right of returning the goods within 14 (fourteen) days, subject to the payment of costs, in accordance with the laws and regulations.
The period for exercising the right of withdrawal shall be counted from the date of delivery of the goods.
The Buyer may not exercise the right of withdrawal if:
the goods ordered cannot be returned by their nature or are perishable or expendable;
the goods ordered are made directly for the Buyer to order.
To start a return, you can contact us at order@graudupes.eu.
The goods to be returned must be delivered to Lielā iela 1, Saldus, LV-3801 and must be in their complete condition.
Money for the goods is refunded using your original method of payment.
For more detailed return policy, please visit our return policy page.
What varieties of tea does the Mega Advent Calendar 2023 include?
The calendar features a diverse selection of 24 different tea types, such as classic blacks, soothing greens, aromatic herbs, and festive spiced blends, totaling 48 cups.
What kind of Christmas ornaments are included in the Mega Advent Calendar 2023?
It includes 24 unique festive ornaments, ranging from intricate figurines to hand-painted details and glittery accents, each adding elegance to your holiday decor.
Can I return the Mega Advent Calendar if needed?
Returns are accepted within 14 days of delivery if the items are in their complete condition, though certain conditions apply as detailed on our shipping policy page.