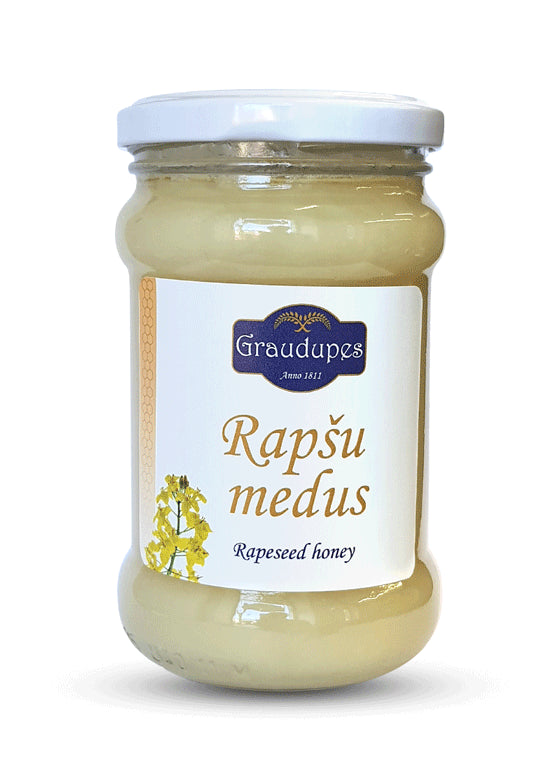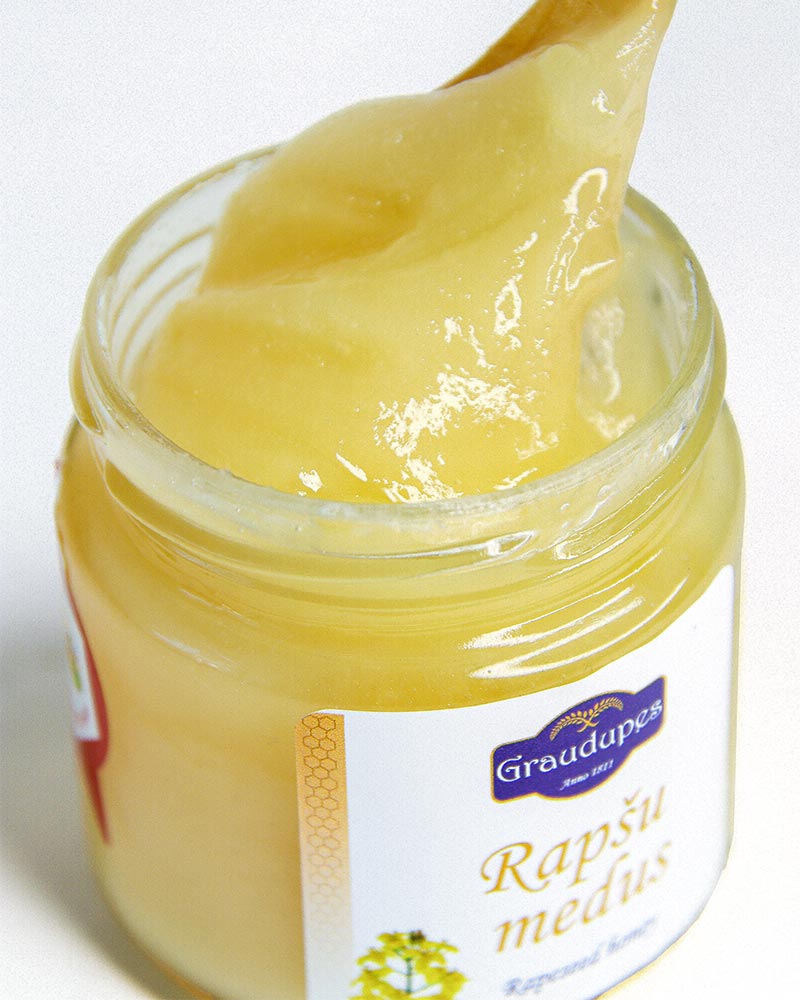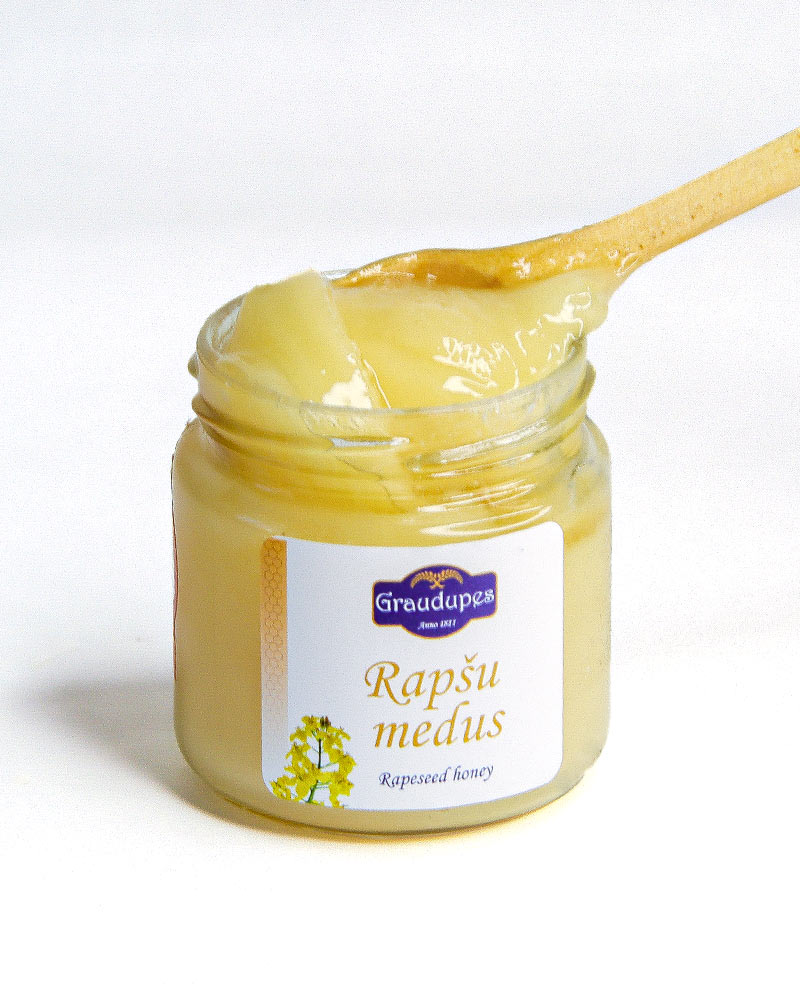 Rapeseed honey - raw rapeseed honey
Sale price
€4,99
Regular price
Tax included.
12 people are viewing this right now
Estimated Delivery:Dec 03 - Dec 07

FREE & FAST shipping on all orders 39€+

Rapeseed honey - raw rapeseed honey
Sale price
€4,99
Regular price
Product description
Shipping & Return
Product reviews
Discover the unique taste of our rapeseed honey, collected from the nectar of blooming rapeseed flowers. This premium quality honey has a light golden color and a subtle, delicate flavor with a hint of floral notes.
Our rapeseed honey is carefully harvested by experienced beekeepers who follow ethical and sustainable practices. It is 100% pure and natural, with no additives or preservatives. 
Rapeseed honey offers numerous health benefits. It is a rich source of antioxidants, which help to protect the body against harmful free radicals. It is also known for its antibacterial and anti-inflammatory properties, making it a natural remedy for sore throats and other respiratory issues.
Our rapeseed honey is perfect for adding to tea or coffee, drizzling over yogurt or oatmeal, or using as a natural sweetener in baking. Its light and delicate flavor also makes it a great addition to salad dressings and marinades.
Overall, our rapeseed honey is a premium quality product that offers a unique taste and numerous health benefits. It is a must-try for honey lovers and anyone looking for a natural, healthy sweetener.
Net weight: 
400g
Shipping:
According to "Graudupes" delivery conditions, delivery of all goods is provided by Omniva parcel services and is possible to most cities in Latvia, Lithuania and Estonia.
Delivery in Baltics via Omniva parcel service – 3.99 EUR.
Omniva Courrier services in Baltics– 5.99 EUR
Free shipping for all orders above 39 EUR
You can also pick up your order free of charge in our shop Lielā iela 1, Saldus, LV- 3801
After making a purchase, staff member from Graudupes will contact you to clear the nearest Omniva parcel terminal to You. Don't forget to provide your phone number at checkout!
We send goods abroad where there are no Omniva parcel terminals via Latvijas Pasts post office.
For more information on the price to the destination in your country, write to info@graudupes.com
For more detailed shipping policy, please visit our shipping policy page.
Return:
The Buyer has the right of returning the goods within 14 (fourteen) days, subject to the payment of costs, in accordance with the laws and regulations.
The period for exercising the right of withdrawal shall be counted from the date of delivery of the goods.
The Buyer may not exercise the right of withdrawal if:
the goods ordered cannot be returned by their nature or are perishable or expendable;
the goods ordered are made directly for the Buyer to order.
To start a return, you can contact us at order@graudupes.eu.
The goods to be returned must be delivered to Lielā iela 1, Saldus, LV-3801 and must be in their complete condition.
Money for the goods is refunded using your original method of payment.
For more detailed return policy, please visit our return policy page.
so creamy
delicate sweetness that isn't overpowering, a good choice for someone who enjoys a milder honey flavor in their teas or on a slice of fresh bread.
What does Rapeseed honey taste like?
Rapeseed honey has a delicate, floral flavor with subtle hints of citrus. It's known for its mild sweetness and smooth texture.
s Rapeseed honey raw and unprocessed?
Yes, our Rapeseed honey is raw and unprocessed. It is carefully harvested and minimally filtered to retain its natural flavor and health benefits.
What are the health benefits of Rapeseed honey?
Rapeseed honey is rich in antioxidants and contains essential nutrients. It may support immune health, aid digestion, and provide energy. It also has antibacterial properties.
How is Rapeseed honey different from other types of honey?
Rapeseed honey has a distinct light color and a mild, floral taste, which sets it apart from darker, more robust varieties like Buckwheat honey.