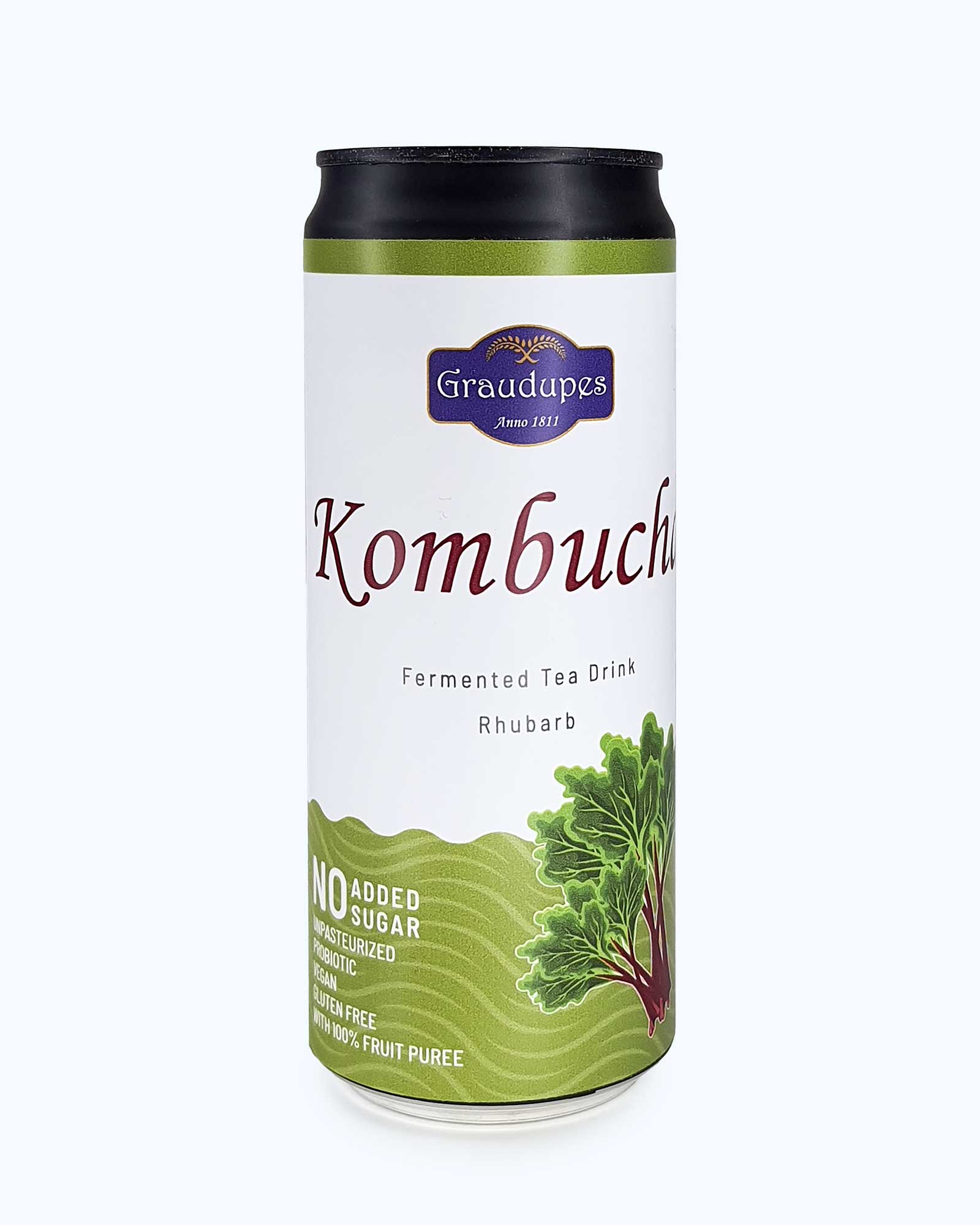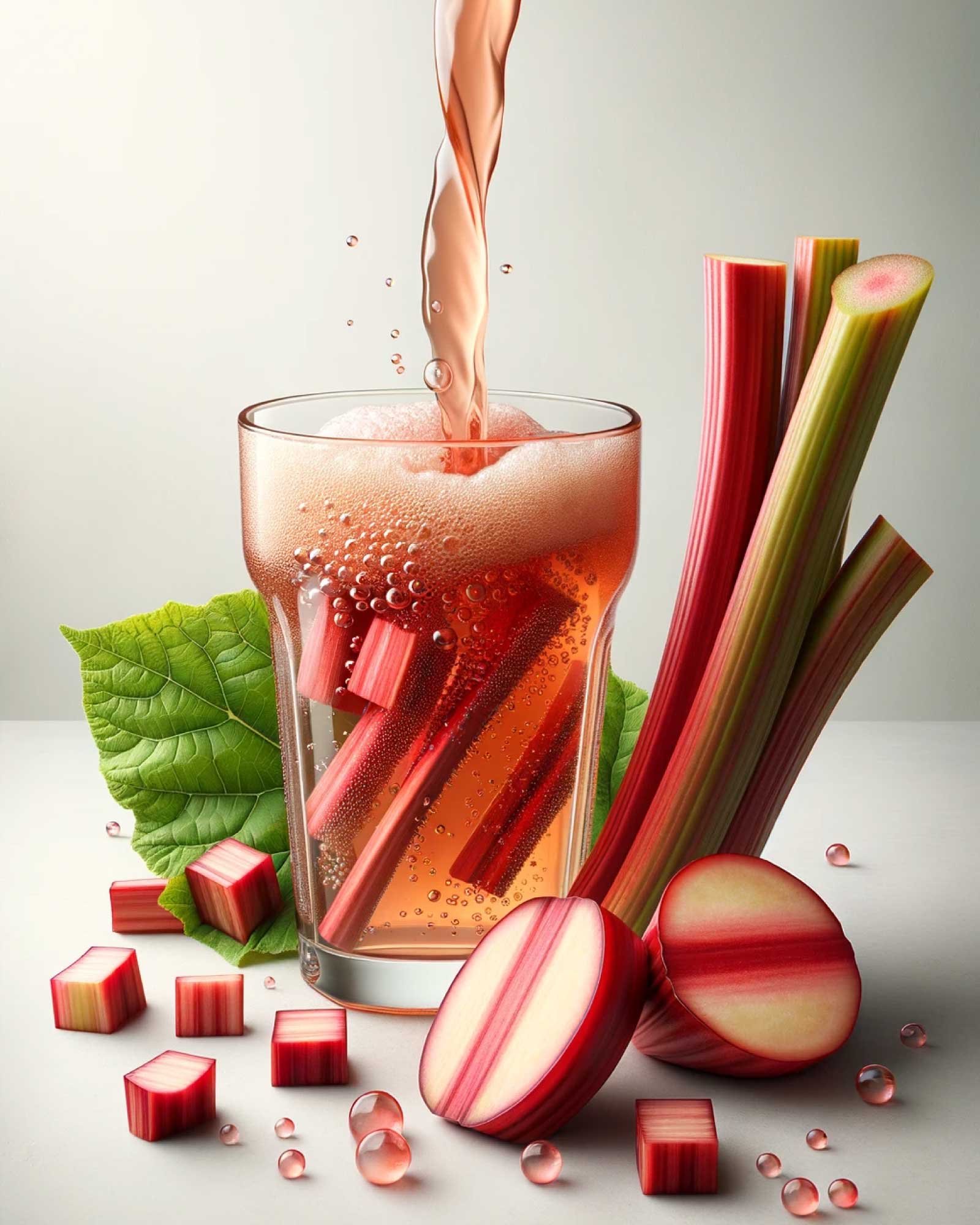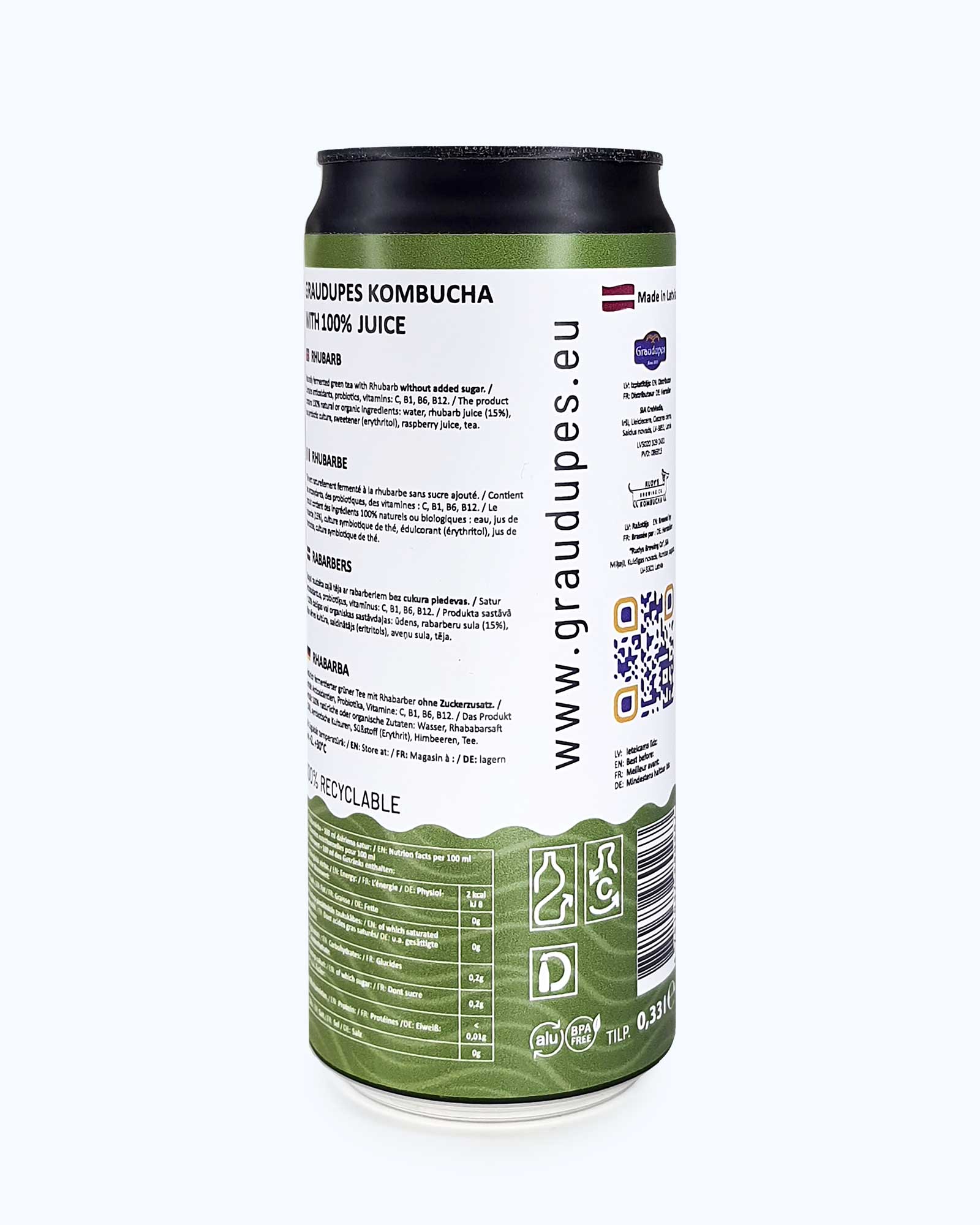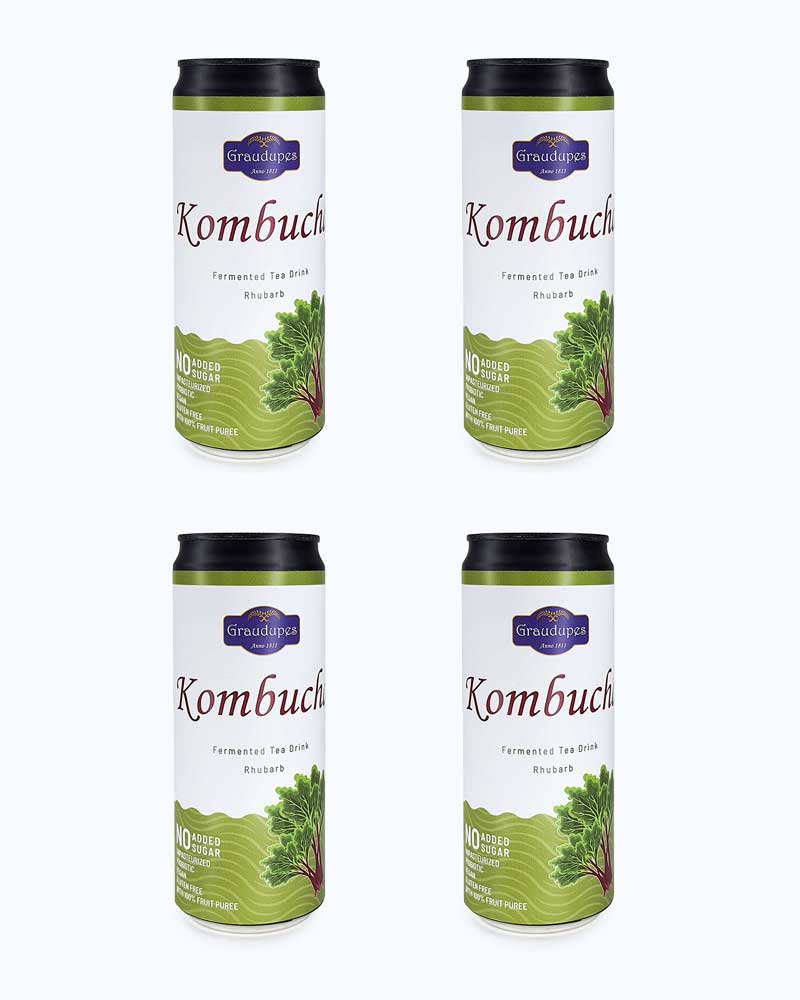 Rhubarb Kombucha - Natural Fermented Tea Drink With Fruit Juice and Probiotics
Sale price
€3,69
Regular price
€3,80
Tax included.
7 people are viewing this right now
Estimated Delivery:Dec 11 - Dec 15

FREE & FAST shipping on all orders 39€+

Product description
Shipping & Return
Product reviews
Rhubarb Kombucha - Natural Fermented Tea Drink With Fruit Juice and Probiotics
Indulge in the tangy-sweet taste of our Rhubarb Kombucha, a delightful fusion of naturally fermented tea and fruit juice 🍹. Enriched with probiotics 🦠, it's not just a drink, but a wellness companion. 💪
Product highlights:
Authentic fermentation process.
No added sugar.
Naturally carbonated
Unpasteurized to preserve good bacteria.
100% natural or organic ingredients.
Vegan.
Full of flavour.
Benefits of Kombucha:
Boosts Gut Health: Packed with probiotics that promote a healthier digestive system.
Natural energy boost: An invigorating drink that keeps you energized throughout the day.
Rich in antioxidants: Combat oxidative stress, inflammations, and promote overall well-being.
Rich in vitamins: Naturally occurring vitamins C, B1, B6, B12.
Ingredients:
Water, rhubarb juice (15%), tea symbiotic culture, natural sweetener (erythritol), raspberry juice, tea.
Storage Instructions:
Keep your Graudupes Kombucha fresh and fizzy by storing it at a cool temperature, unrefrigerated up to 30 degrees Celsius, away from direct sunlight.

Serve chilled for the best taste experience.
Shipping:
According to "Graudupes" delivery conditions, delivery of all goods is provided by Omniva parcel services and is possible to most cities in Latvia, Lithuania and Estonia.
Delivery in Baltics via Omniva parcel service – 3.99 EUR.
Omniva Courrier services in Baltics– 5.99 EUR
Free shipping for all orders above 39 EUR
You can also pick up your order free of charge in our shop Lielā iela 1, Saldus, LV- 3801
After making a purchase, staff member from Graudupes will contact you to clear the nearest Omniva parcel terminal to You. Don't forget to provide your phone number at checkout!
We send goods abroad where there are no Omniva parcel terminals via Latvijas Pasts post office.
For more information on the price to the destination in your country, write to info@graudupes.com
For more detailed shipping policy, please visit our shipping policy page.
Return:
The Buyer has the right of returning the goods within 14 (fourteen) days, subject to the payment of costs, in accordance with the laws and regulations.
The period for exercising the right of withdrawal shall be counted from the date of delivery of the goods.
The Buyer may not exercise the right of withdrawal if:
the goods ordered cannot be returned by their nature or are perishable or expendable;
the goods ordered are made directly for the Buyer to order.
To start a return, you can contact us at order@graudupes.eu.
The goods to be returned must be delivered to Lielā iela 1, Saldus, LV-3801 and must be in their complete condition.
Money for the goods is refunded using your original method of payment.
For more detailed return policy, please visit our return policy page.
Very good alternative to sodas
It is naturally carbonated and tastes yummy without added sugar, perfect healthy replacement to sugary soft drinks.
What is Rhubarb Kombucha?
It's a Natural Fermented Tea Drink infused with rhubarb juice, offering a tangy-sweet taste and enriched with probiotics for a wellness boost.
What are the highlights of this Kombucha?
The Kombucha has no added sugar, is naturally carbonated, unpasteurized to preserve good bacteria, vegan, and full of flavor.
How does Rhubarb Kombucha benefit my health?
It boosts gut health, provides a natural energy boost, is rich in antioxidants, and contains vitamins C, B1, B6, B12.
How should I store my Rhubarb Kombucha?
Keep it at a cool temperature, unrefrigerated up to 30 degrees Celsius, away from direct sunlight and serve chilled for the best taste experience.