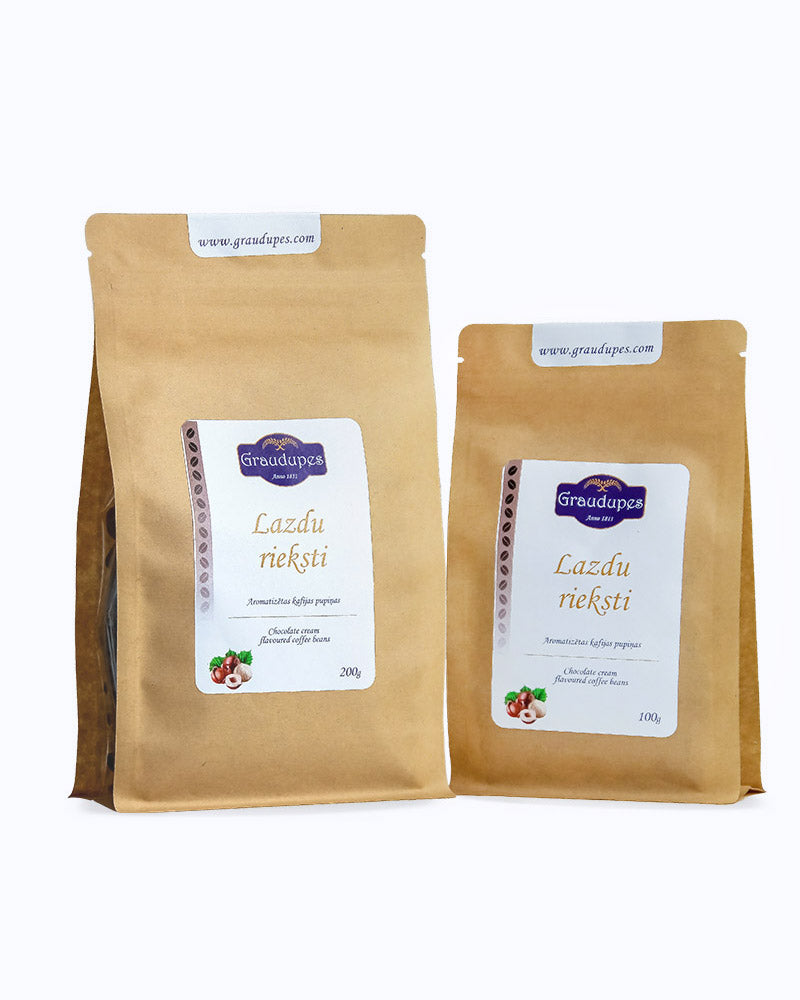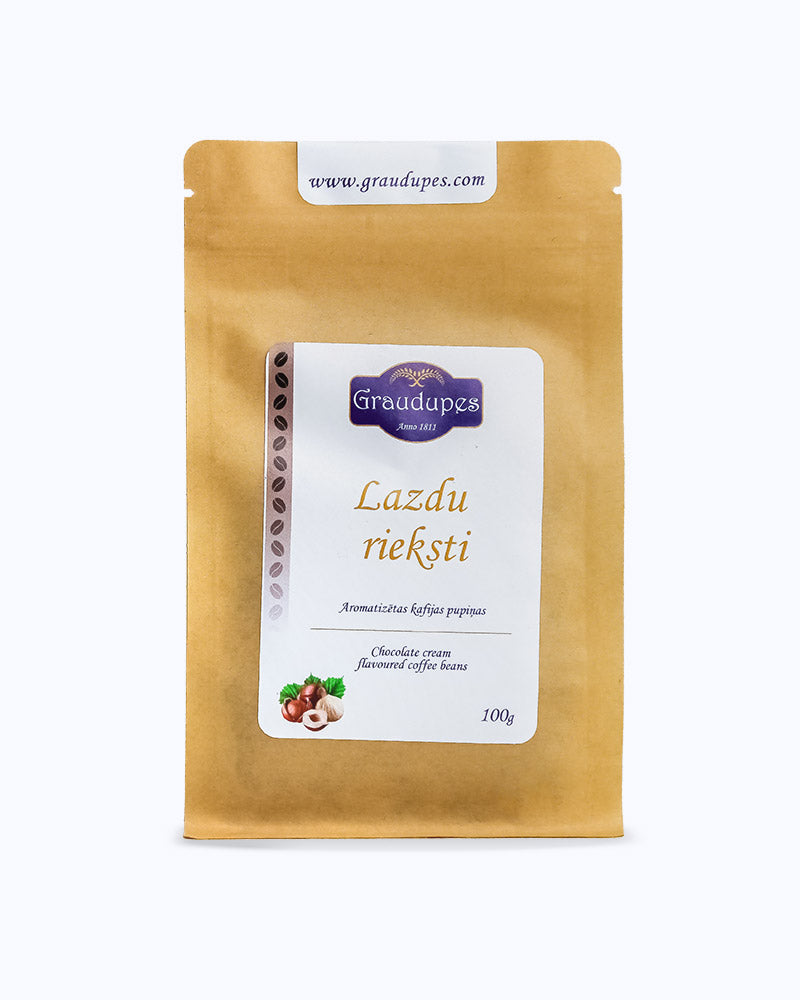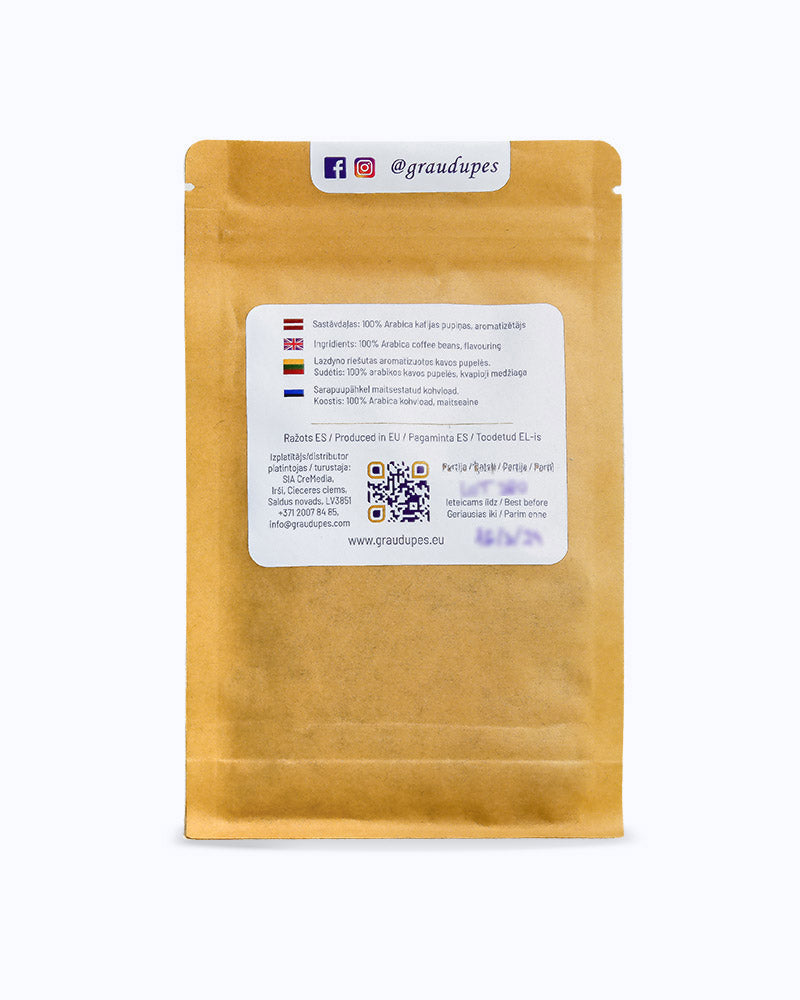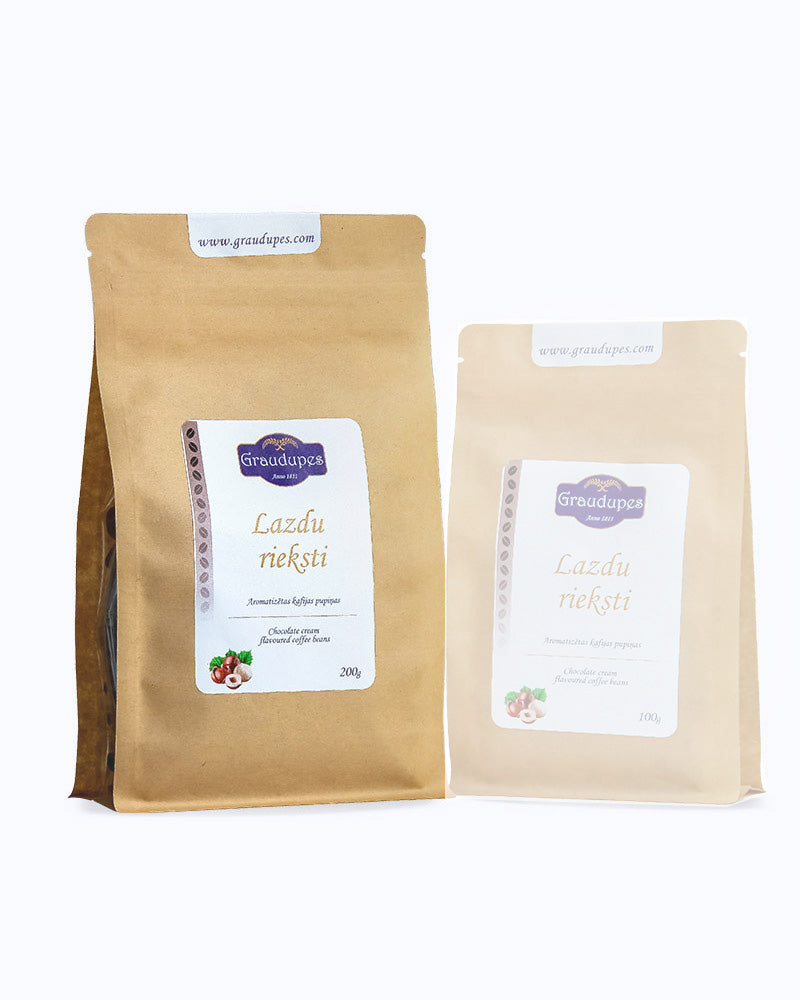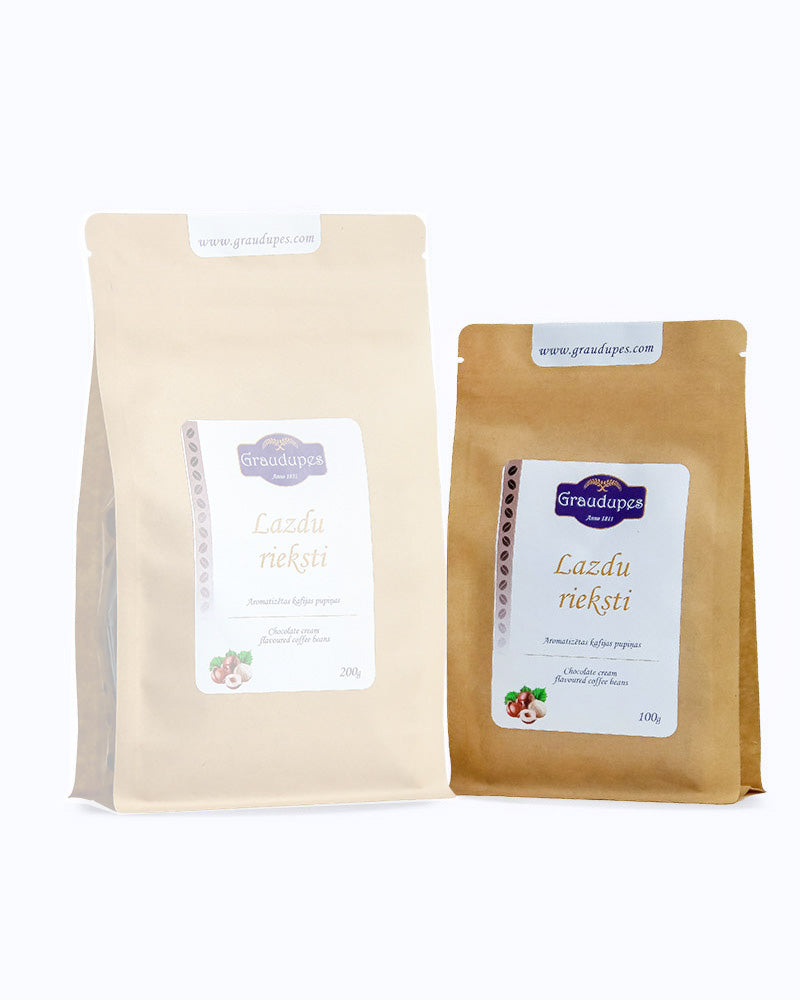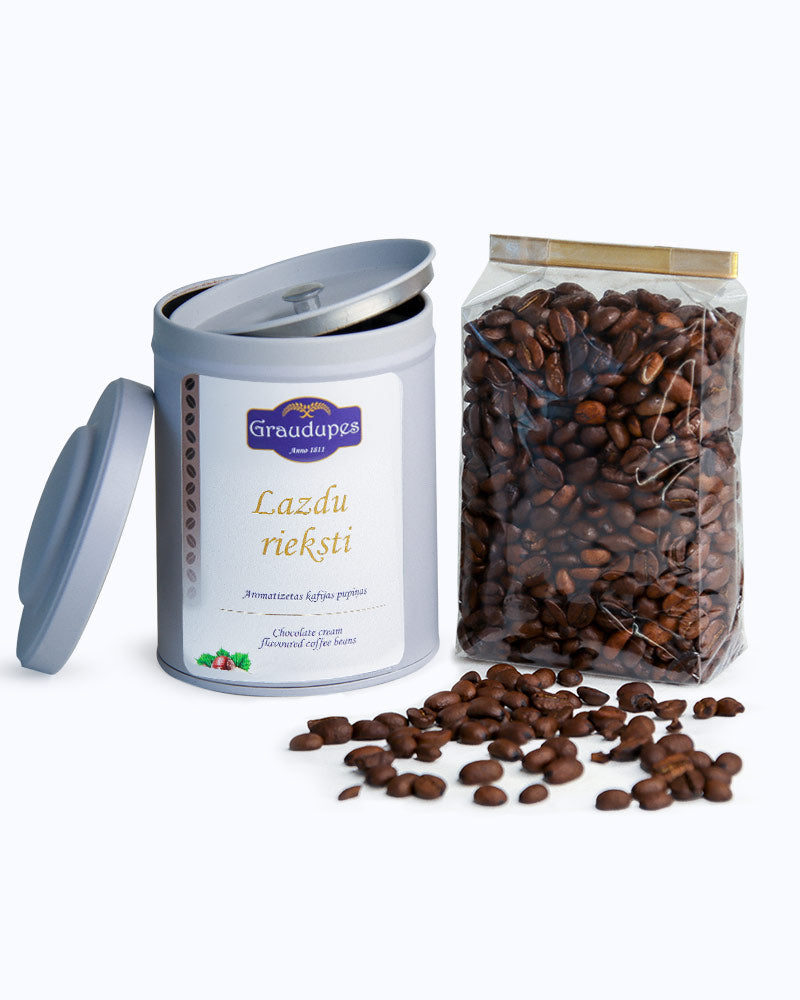 Happy Hazelnut - Flavoured Arabica Coffee Beans
Sale price
€8,95
Regular price
Tax included.
11 people are viewing this right now
Estimated Delivery:Dec 12 - Dec 16

FREE & FAST shipping on all orders 39€+

Product description
Shipping & Return
Product reviews
Happy Hazelnut - Flavoured Arabica Coffee Beans
Happy Hazelnut, the 100% Arabica coffee beans with the highest quality and flavour - now with an added boost of delicious hazelnut! Pour a cup and take your taste buds for a heavenly ride. Buy your bag of Happy Hazelnut goodness today!
Product highlights:
Premium quality.
All natural ingredients.
Ingredients:
100% Arabica coffee beans, flavouring.
Country of origin:
Central and South America
Roasted and packed in the EU.
Brewing suggestions:
Shipping:
According to "Graudupes" delivery conditions, delivery of all goods is provided by Omniva parcel services and is possible to most cities in Latvia, Lithuania and Estonia.
Delivery in Baltics via Omniva parcel service – 3.99 EUR.
Omniva Courrier services in Baltics– 5.99 EUR
Free shipping for all orders above 39 EUR
You can also pick up your order free of charge in our shop Lielā iela 1, Saldus, LV- 3801
After making a purchase, staff member from Graudupes will contact you to clear the nearest Omniva parcel terminal to You. Don't forget to provide your phone number at checkout!
We send goods abroad where there are no Omniva parcel terminals via Latvijas Pasts post office.
For more information on the price to the destination in your country, write to info@graudupes.com
For more detailed shipping policy, please visit our shipping policy page.
Return:
The Buyer has the right of returning the goods within 14 (fourteen) days, subject to the payment of costs, in accordance with the laws and regulations.
The period for exercising the right of withdrawal shall be counted from the date of delivery of the goods.
The Buyer may not exercise the right of withdrawal if:
the goods ordered cannot be returned by their nature or are perishable or expendable;
the goods ordered are made directly for the Buyer to order.
To start a return, you can contact us at order@graudupes.eu.
The goods to be returned must be delivered to Lielā iela 1, Saldus, LV-3801 and must be in their complete condition.
Money for the goods is refunded using your original method of payment.
For more detailed return policy, please visit our return policy page.
Paldies par tējām un dāvaniņu
Brīnišķīgs serviss, ātra komunikācija.
Noteiktu sūtīšu vēl
What flavors can I expect from the Happy Hazelnut Arabica Coffee Beans?
Our Happy Hazelnut Arabica Coffee Beans offer a delightful blend of smooth coffee undertones with the rich and nutty essence of hazelnuts, ensuring a heartwarming cup every time.
Which brewing methods are recommended for this coffee flavor?
Happy Hazelnut coffee beans are versatile and can be used with various brewing methods, including French press, Mocca pot, Aero press, Drip coffee machine, and are also delightful as Ice coffee or when prepared as cold-brew.
How can I best store the Happy Hazelnut coffee beans to retain their freshness and flavor?
Store the beans in a cool, dark environment, preferably in an airtight container, to protect them from direct sunlight and any strong odors, ensuring a lasting nutty aroma.
Before brewing, do I need to grind the Happy Hazelnut coffee beans?
Yes, it's recommended to grind the beans to your desired coarseness depending on your brewing method to extract the full flavor profile. We can do this for you in the shop!